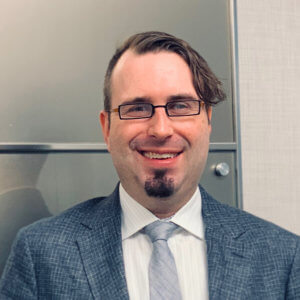 Mitchell A. Faas is a results-oriented attorney focused on ethical representation and the needs of his clients in the areas of business and real estate law.
From business formation, through growth, and in times of conflict, Mitchell provides sound legal advice and reasoned guidance.
This committed attorney not only represents clients in confronting the issues of the moment but helps clients navigate the complex world of regulation and contracts, so they are on a path which minimizes risk and liability and helps them reach higher levels of success.
In addition, Mitchell's practice includes assisting fiduciaries such as personal representatives and court appointed conservators in navigating the complex legal processes involved in the exercise of their duties and responsibilities of their appointments. In particular, Mitchell's practice often involves the complex area of the sale of real property by conservators as well as probate disputes and litigation.